Disney and Sega movie-spoof and human and animal style of 1991 Don Bluth film, "Rock-a-Doodle".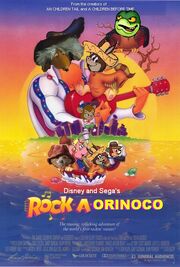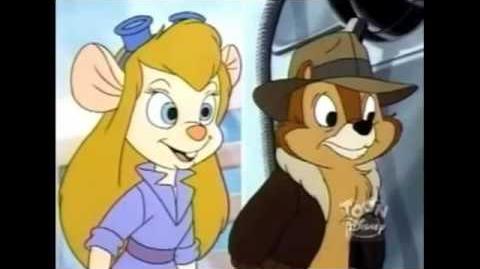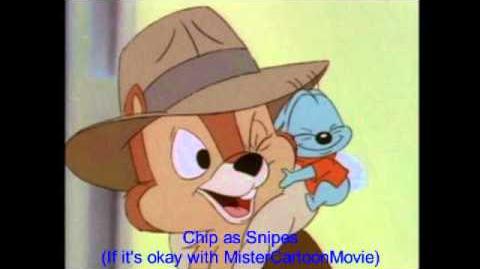 Cast:
Chanticleer - Orinoco (The Wombles)
Edmond (Human) - Link (The Faces of Evil)
Edmond (Kitten) - Baba Looey
Patou - Paddington Bear
Snipes - Chip (Chip 'n' Dale Rescue Rangers)
Peepers - Gadget Hackwrench (Chip 'n' Dale Rescue Rangers)
Grand Duke - Baron Greenback (Danger Mouse)
Hunch - Stiletto (Danger Mouse)
Owls - Penguin's March (Farce of the Penguins) and Troublesome Trucks (Thomas the Tank Engine and Friends)
Pinky - The Ringmaster (Dumbo)
Goldie - Nellie the Elephant
Stuey - Hudson Horstachio (Viva Pianta)
Bouncers - Frollo's Guards (The Hunchback of Notre Dame) and Foosas (Madagascar)
Max - The Coachman (Pinocchio)
Edmond's Mother - Belle (Beauty and the Beast)
Edmond's Father - Beast (Beauty and the Beast)
Scott (Edmond's Brother 1) - Jimmy (Ed Edd 'n' Eddy)
Mark (Edmond's Brother 2) - Daniel Witwicky (Transformers G1)
Minnie Rabbit - Mummy Pig (Peppa Pig)
Murray - Captain Katt (The Three Blind Musketeers)
Rhino Waiter - Oogie Boogie (The Nightmare Before Christmas)
Tiny Duke - Tad (LeapFrog)
Chapters:
Rock-a-Orinoco Part 1 - Opening/"Sun Do Shine" (Remake)
Rock-a-Orinoco Part 2 - Orinoco Leaves/The Rainstorm
Rock-a-Orinoco Part 3 - Link meets Baron Greenback/Paddington to the Rescue
Rock-a-Orinoco Part 4 - Baba Looey Meets the Farm Animals/The Quest Begins
Rock-a-Orinoco Part 5 - "We Hate The Sun"/Stiletto
Rock-a-Orinoco Part 6 - Baba Looey vs. Penguin's March/Aqueduct Pie
Rock-a-Orinoco Part 7 - Stiletto's Foolishness
Rock-a-Orinoco Part 8 - In Las Vegas/The Search for Orinoco
Rock-a-Orinoco Part 9 - "Rock-A-Doodle"/Nelle's Jealousy
Rock-a-Orinoco Part 10 - Orinoco feels Lonely/Meanwhile, Back on the Farm/"Tweedle-Le-De"
Rock-a-Orinoco Part 11 - Baron Greenback and the Ringmaster's Conversation
Rock-a-Orinoco Part 12 - "Treasure Hunting Fever"/"Sink or Swim"
Rock-a-Orinoco Part 13 - Orinoco and Nellie/"Kiss 'n' Coo"
Rock-a-Orinoco Part 14 - Baba Looey tries to talk to Nellie/Captured
Rock-a-Orinoco Part 15 - Tied up/Nellie feels Guilty
Rock-a-Orinoco Part 16 - The Car Chase/Leaving Las Vegas
Rock-a-Orinoco Part 17 - Baron Greenback's Picnic/Crash Landing
Rock-a-Orinoco Part 18 - Orinoco's Struggle/Baba Looey's Bravery
Rock-a-Orinoco Part 19 - Orinoco Finally Crows/Baron Greenback's Demise
Rock-a-Orinoco Part 20 - Transformation/"Sun Do Shine (Ending)"
Rock-a-Orinoco Part 21 - End Credits
Gallery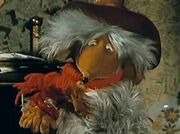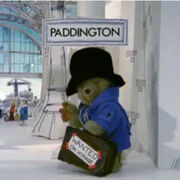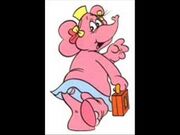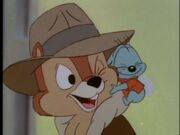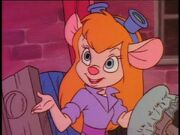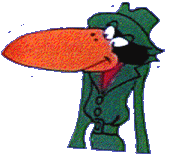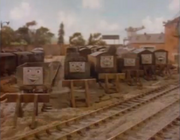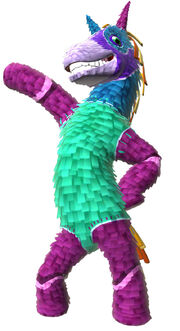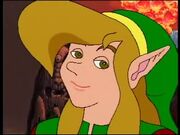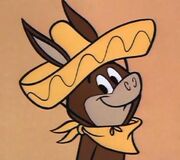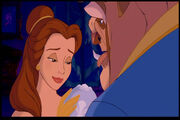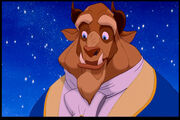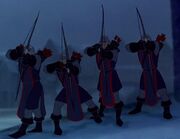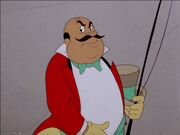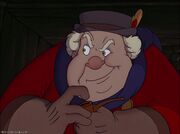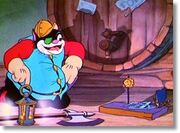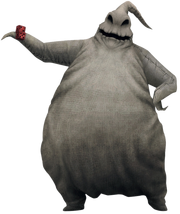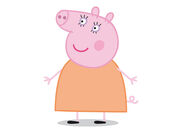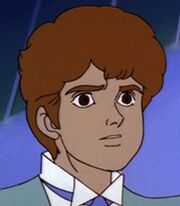 Ad blocker interference detected!
Wikia is a free-to-use site that makes money from advertising. We have a modified experience for viewers using ad blockers

Wikia is not accessible if you've made further modifications. Remove the custom ad blocker rule(s) and the page will load as expected.