Disney and Sega's movie-spoof and animal style of 1977 Disney film, "Pete's Dragon".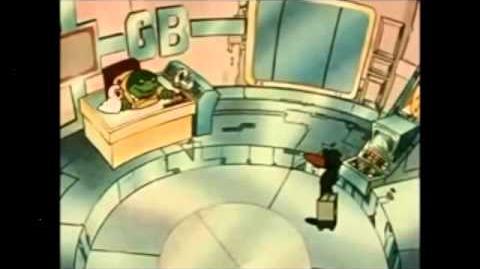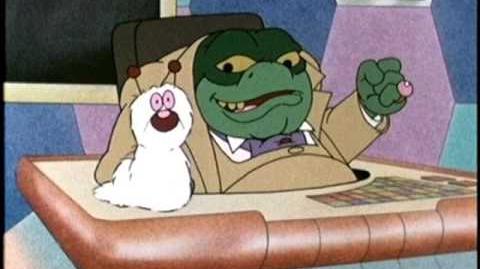 Pete - Sniffles the Mouse (Looney Tunes)
Elliott the Dragon - Pumbaa (The Lion King)
Nora - Nellie the Elephant
Lampie - Paddington Bear
Dr. Terminus - Baron Greenback (Danger Mouse)
Hoagy - Stiletto (Danger Mouse)
Lena Gogan - Catrina (My Little Pony: Escape from Catrina)
Merie Gogan - Oil Can Harry (Mighty Mouse)
Grover Gogan - Swifty (Mighty Mouse)
Willie Gogan - Rep (My Little Pony: Escape from Catrina)
Paul - Orinoco (The Wombles)
The Captain - Berk (The Trap Door)
Miss Taylor - Foxglove (Chip 'n' Dale Rescue Rangers)
The Mayor of Passamaquoddy - Colonel K (Danger Mouse)
3 Fishermen - Kermit the Frog, Fozzie Bear and The Great Gonzo (The Muppets)
Store Proprietor - Sam the Eagle (The Muppets)
School Children - Li'l Bee, Gnatty, Baby Bug (Thumbelina), Spunky (Chip 'n' Dale Rescue Rangers), Kitty Kuddles (Noveltoons), Angelina Mouseling (Angelina Ballerina), Giselle and Martin (A Tale of Tooth Fairies)
Ad blocker interference detected!
Wikia is a free-to-use site that makes money from advertising. We have a modified experience for viewers using ad blockers

Wikia is not accessible if you've made further modifications. Remove the custom ad blocker rule(s) and the page will load as expected.