Disney and Sega's movie-spoof of the 2003 version of "The Cat in the Hat".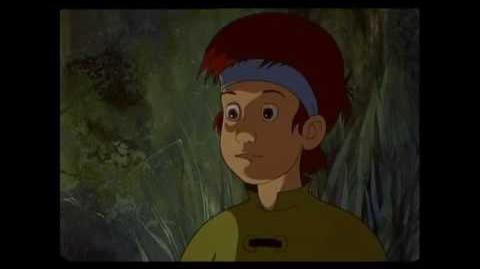 The Cat in the Hat - Orinoco (The Wombles)
Lawrence Quinn - Danny (Tourettes Guy)
Joan Walden - Angelica (Titanic: The Legend Goes On)
Conrad Walden - Curdie (The Princess and the Goblin)
Sally Walden - Zelda (The Legend of Zelda)
The Fish - Wally Gator
Mr. Hank Humberfloob - Flynn Rider (Tangled)
Mrs. Kwan - Impa (The Legend of Zelda)
Thing One and Two - Alvin and Simon (Alvin and the Chipmunks)
Schweitzer - King Triton (The Little Mermaid)
Female Club-Goer - Megara (Hercules)
Nevins, The Walden's pet dog - Itchy (All Dogs Go to Heaven)
Secretary, works for Humberflood - Jerrica Benton (Jem and the Holograms)
Narrator as himself
Announcer as himself
Kate the Caterer - Ed (Ed Edd 'n' Eddy)
Cupcake Maker - Tobermory (The Wombles)
Ad blocker interference detected!
Wikia is a free-to-use site that makes money from advertising. We have a modified experience for viewers using ad blockers

Wikia is not accessible if you've made further modifications. Remove the custom ad blocker rule(s) and the page will load as expected.